Cornflower honey is honey that is made from the nectar of cornflowers, also known as "Bachelor's Buttons" or "Bluebottles". They are similar to star thistles and daisies, interestingly both star thistles and cornflowers are from the same genus; Centaurea.
What are the benefits of cornflower honey?
Healing Wounds and Burns
Reducing The Duration of Diarrhoea
Preventing Acid Reflux
Fighting Infections
Relieving cold and cough symptoms
Rich In Antioxidants
Can Lower Triglycerides
Collected from certain insect species that feed off fir tree sap. The insects eat the sap and excrete a sticky, sugary liquid called honeydew. Honey bees collect the honeydew produced by these insects and use it to make a flavorful, dark honey known as fir tree or pine honey. 
What are the benefits of pine honey?
Rich in oligosaccharides
Has energizing and anti-hypoglycemic properties
Crystallizes very slowly
Boasts antiseptic properties
Great for sore throat and respiratory infections
Is effective against Candida
Excellent antioxidant source
Sunflower honey is a sweet fluid that is made from the nectar of sunflowers. It is mild in flavor, and its color is a medium shade of yellow. At room temperature, this type of honey is a highly viscous, crystalline fluid. Though sunflowers are native to North America, they have been grown on other continents for hundreds of years, and it is possible to find sunflower honey in most parts of the world where bees are commonly kept.
What are the benefits of sunflower honey?
Raw sunflower honey is considered as one of nature's true superfoods and it plays an important role as an antioxidant, anti-inflammatory and anti-bacterial agent. With a range of health-boosting metabolites, organic sunflower honey can be considered a healthier alternative to sweeten food and drinks.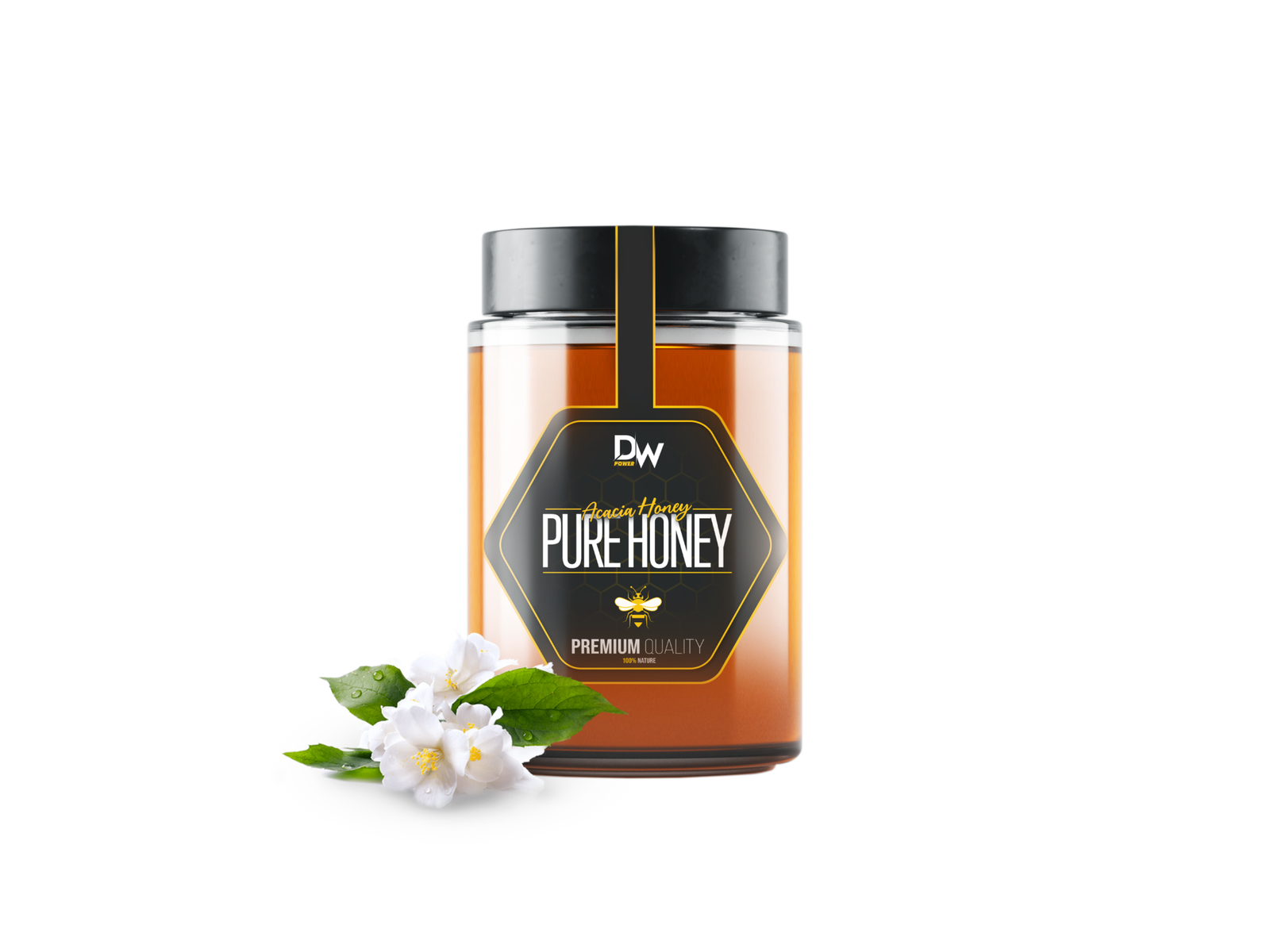 Acacia honey has been used in traditional Russian medicine to treat several ailments, including respiratory infections, insomnia, kidney disease and headaches. According to "Honey in Traditional and Modern Medicine," Acacia Honey has a low glycemic index which may help regulate blood sugar.
What are the benefits of Acacia honey?
Acacia honey is a mono-floral honey and has a very low sucrose content and a high fructose level, so it is the best choice for diabetics as an alternative to sugar. It is known for its therapeutic qualities because it cleanses the liver, conditions the intestines and improves digestion due to strong antibacterial properties.
Rapeseed honey is a monofloral variety derived from the pollen and nectar of the Brassica napus. In simple terms rapeseed honey is the result of honeybees pollinating high concentrations of the rapeseed plant. The honey itself is identifiable by its white or buttery-yellow colour, its cabbage-like aroma, and its slightly peppery flavor.
What are the benefits of rapeseed honey?
Healing Wounds and Burns
Reducing The Duration of Diarrhoea
Preventing Acid Reflux
Fighting Infections
Relieving cold and cough symptoms
Rich In Antioxidants
Can Lower Triglycerides
Black Forest honey is a type of honey rich in many nutrients and one of the most important types of organic honey and one of the most useful. It does not differ from natural honey in terms of properties or therapeutic benefits but rather differs in black in the dark, honey extraction method. It is considered one of the best types of black honey. 
What are the benefits of Black Forest honey?
Contains protein and small amounts of sugar.
It contains large quantities of anti-oxides and a mild smell.
Black forest honey has a strong flavor and has a strong antibacterial effect.
It is not produced from pollen, so it is considered suitable for allergies.
Contains a high level of antioxidants and antibacterial activity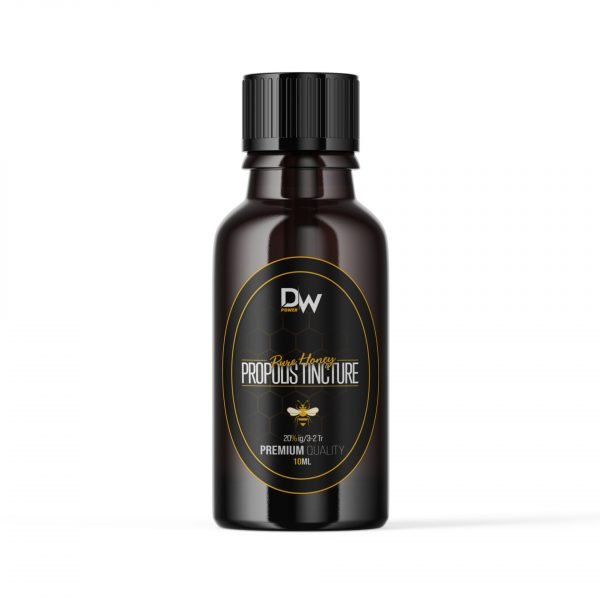 DW Power GmbH is working direct with the German farmers to provide the high quality product from propolis.
Did you know that honey isn't the only thing that bees make? Bees also produce a compound called propolis from the sap on needle-leaved trees or evergreens. When they combine the sap with their own discharges and beeswax, they create a sticky, greenish-brown product used as a coating to build their hives. This is propolis.
WOUNDS
Propolis has a special compound called pinocembrin, a flavonoid that acts as an antifungal. These anti-inflammatory and antimicrobial properties make propolis helpful in wound healing. One study found that propolis can help people who have had traumatic burns heal faster by speeding up new healthy cell growth.
Another study trusted Source found that a topical propolis alcoholic extract was more effective than a steroid cream in reducing mast cells in oral surgery wounds. Mast cells are associated with inflammation and slowed wound healing.
COLD SORES AND GENITAL HERPES
Ointments that contain 3 percent propolis, such as Herstat or Coldsore-FX, may help speed healing time and reduce symptoms in both cold sores and sores from genital herpes.
One study trusted Source found when topical propolis was applied three times a day, it helped to heal cold sores faster than no treatment. The researchers found the propolis cream not only reduced the amount of herpes virus present in a person's body, but also protected the body against future cold sore breakouts.
CANCER
Propolis has been suggested to have a role in treating certain cancers as well. According to one studyTrusted Source, some of the anticancer effects of the substance include:
keeping cancerous cells from multiplying
reducing the likelihood cells will become cancerous
blocking pathways that keep cancer cells from signaling to each other
The study also suggested that propolis could be a complementary therapy — but not a sole treatment — for cancer. Another study found that taking Chinese propolis could be a helpful complementary therapy in treating breast cancer due to its anti-tumor effects on breast cancer cells.
DW Power GmbH is working direct with the German farmers to provide the high quality product from bee pollen.
Top 11 Health Benefits of Bee Pollen
Bee pollen is a mixture of flower pollen, nectar, enzymes, honey, wax and bee secretions.
Foraging honey bees collect pollen from plants and transport it to the beehive, where it's stored and used as food for the colony.
Bee pollen shouldn't be confused with other bee products such as honey, royal jelly or honeycomb. These products may not contain pollen or may contain other substances.
Recently, bee pollen has gained traction in the health community because it's loaded with nutrients, amino acids, vitamins, lipids and over 250 active substances.
In fact, the Federal Ministry of Health in Germany recognizes bee pollen as a medicine.
Many studies have examined the health effects of bee pollen and found promising results.
1. Impressive Nutritional Profile With More Than 250 Active Substances
2. High Antioxidant Content Protects From Free Radicals and Chronic Diseases
3. May Lower Heart Disease Risk Factors Like High Blood Lipids and Cholesterol
4. May Boost Liver Function and Protect Your Liver From Toxic Substances
5. Packs Several Compounds With Anti-Inflammatory Properties
6. May Help You Avoid Illness by Boosting Immunity and Killing Bacteria
7. May Aid Wound Healing and Prevent Infections
8. May Have Anticancer Properties
9. May Improve Nutrient Utilization, Metabolism and Longevity
10. Safe for Most People and Easy to Add to Your Diet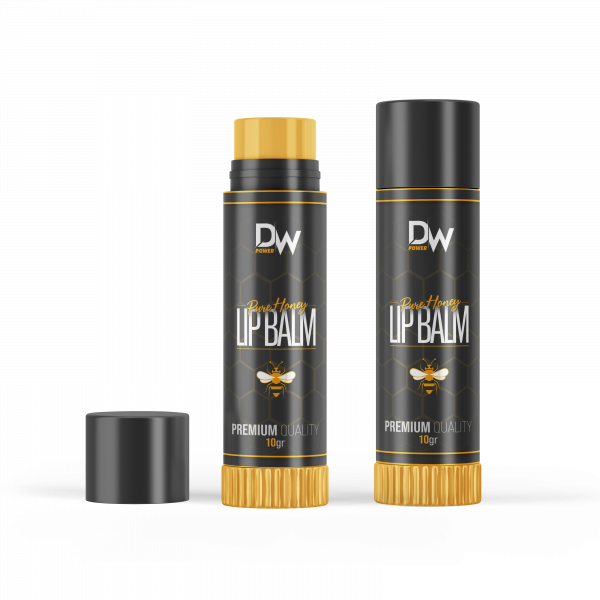 DW Power GmbH is working directly with the German farmers to provide the high quality product from natural lip balm.  
DW Power GmbH makes their natural skin care products from start to finish, beginning with fresh honey, beeswax, and Propolis, on their family farm in Germany. In addition to all of these hand-made products containing natural ingredients, DW Power GmbH honors its hardest worker, the honeybee, by committing to staying cruelty-free.
The benefits of using DW lip balm
Makes lips soft and healthy
Infused with healing vitamin E
Hydrating shea and cupuacu butters
Soothing blend of healing beeswax, propolis and honey
The best natural ingredients – paraben free, GMO free, gluten free, alcohol free, PEG free – never tested on animals and Made in Germany. beekeeper made. beekeeper approved
For quotation, please fill out the following form and click the submit button, we will reply you soon.
DW Power GmbH is helping their customers to customize and design their own products by offering the following services like private label, logo design ,packaging design, video production and more.
We are working with DW Power Media which is a full-fledged media agency operating by us, giving more than 8 years of experience in the media industry.
And whether you need video & animation, graphics & design, digital marketing, music & audio, programming & tech, or business, DW Power Media is ready to help. Get the quality products, services, and experience your business deserves — partner with DW Power Media today.